Podcast: Play in new window | Download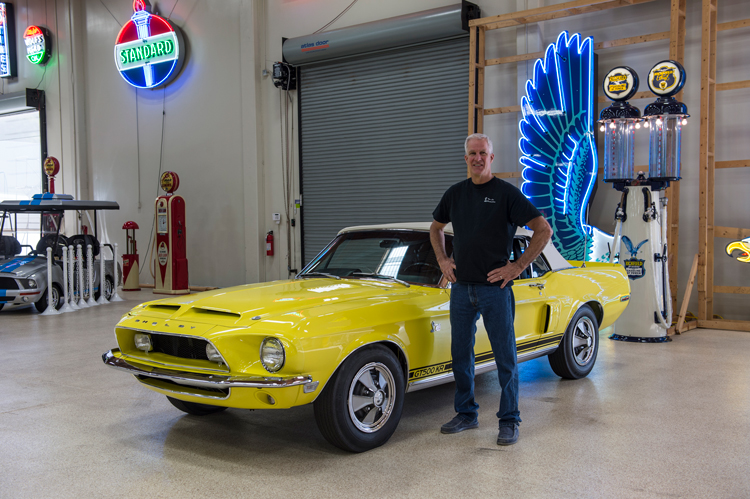 Tim Lea is the owner of Tim Lea Restoration in North Andover, Massachusetts. Tim's passion for cars, engines, and anything that rolls on rubber goes back to his childhood. He and his team perform a full line of services for restoring your classic cars including: complete restorations, interiors, engine rebuilding, buyer inspections, car locating, maintenance, and more. With a focus on 1965 to 1970 Shelby Mustangs Tim's shop is ASE Certified having worked on Mustangs since 1974. He has over 40 years of experience including judging credentials and is an SAAC concours judge, a MCA concours judge, and a Mid America head judge.
SHOW SPONSORS
Covercraft • MetronGarage • Christopher Kimball Financial Services
INSPIRATIONAL QUOTES
"It's not all about you and what you want, it's about interacting with people."
"Have integrity and do the right thing, even when people are not looking."
CAREER & LIFE CHALLENGES
Learning to not take short cuts and take the time to do the job right the first time.
FIRST SPECIAL VEHICLE
A 1967 Shelby Mustang
AUTOMOTIVE ADVICE
Spend time with smart people and listen to them.
RESOURCES
BOOK RECOMMENDATIONS
The Shelby Registry by Carroll Shelby and Staff
PARTING WORDS OF ADVICE
When restoring a car do your homework before starting and find the best shop you can.
WHERE TO FIND TIM
Your opinion matters, and I will greatly appreciate your support.
If you enjoyed this show, please go to Apple Podcast and leave me a five star review. That would help tremendously in getting the word out and help others be inspired by Cars Yeah.